On Monday, the city of Bordeaux announced Swiss architecture firm, Herzog & de Meuron, as the winners of the design competition for the new stadium in Bordeaux. The airy, prismatic stadium is set to be completed in time for de l'Euro 2016 de football and will serve as home field for Girondins de Bordeaux. Accessed via public transportation, the 43,500 seat stadium will hold various events like football (soccer), rugby and concerts and will help raise the level of sporting in the area. As part of the development, (if we understand our French correctly) a large photovoltaic plant will pump out renewable energy for the area and the stadium.
Located in the city's green belt district, the design seeks to establish a constant connection with the surrounding natural environment. hovering above the landscape, the symmetrical structure is defined by an ethereal screen of repetitive slender pillars and an expansive concave roof.
Surrounding the stadium will be a landscaped area designed by French landscape architect Michel Desvigne and Vinci-Fayat will head up construction. Adjacent to the new stadium and situated next to the lake is a large photovoltaic plant. The project is also said to be very effective in terms of sustainable development and maintenance. Construction is expected to break ground soon to meet the scheduled completion date of 2015.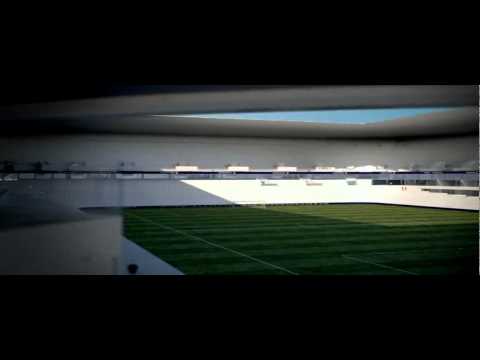 Related Posts:
Comments
Comments