The classic Toyota 2000GT has managed to carve an everlasting image in the minds of people, thanks to its style and of course James Bond. Japanese engineers have given James Bond getaway car a new lease of life by remodeling a Toyota 2000GT for a recent car show. The car will roar like an angry beast but not by a gas-guzzling engine. It has been swapped into a 100 percent electric and solar-powered coupe under the 'Crazy Car Project,' which definitely shows some care for the environment.
The classic Toyota 2000GT was a front-engine rear-wheel drive, which fetched all the power from a 2.0 liter in-line six cylinder engine. This made the car come up with 150 horsepower. But, the engine was discarded to achieve an eco-friendly status. The legendary Toyota 2000GT has been fitted with an electric motor that produces a horsepower of 161. It also features a 35 kWh lithium-ion battery, which will power the vehicle. Apart from this, the hood comes smothered with photovoltaic cells, making sure the car never stops rolling on the road. Transparent solar cells have been fitted on the black glass, which will harness solar energy during daytime.
The solar electric vehicle is capable of touching a top speed of 125mph, which is quite impressive keeping in mind its environmentally-friendly status. The inside of the iconic car has been modernized to match with the present day comfort-coated coupes. It has been fitted with a lot of gadgets that are loaded with technology. The solar electric version of the iconic Toyota 2000GT will be put on show at the 2012 Tokyo Auto Salon. Toyota has tried to maintain the original look and feel of the car, which has ruled the hearts of many for years at a stretch.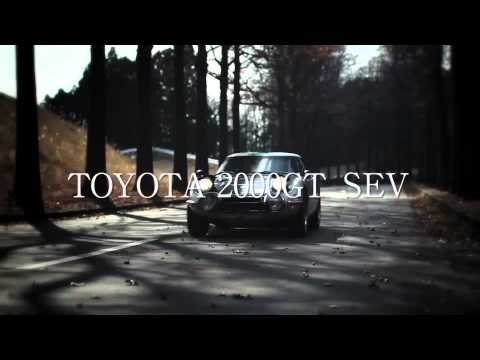 Classic Toyota 2000GTClassic Toyota 2000GT turned into solar-powered EV.
Related Posts:
Comments
Comments