We've covered
solar
-powered EV charging stations in the past several times, but I don't think we've ever shared these interestingly designed solar-powered EV charging stations:
Bizarre EV Charging Stations that Ate the Neighborhood
By Clayton B. Cornell
An Italian design firm already well-known (apparently) for its ¨futuristic octopus floor lamp¨ has outdone itself to create a solar-powered EV charging station that looks like a giant leaf. Available in various sizes, the upper surface of the ´leaf´ features an up to 2.8 kW solar array, LED streetlamp, and the options of a park bench, EV charger, or touchscreen information point. Below is what it actually looks like.
While one leaf might not provide enough power to charge a modern electric car, the modular design allows for one to four units to come together in various configurations. Yes, even a four-leaf clover:
This isn´t the first attempt at plant-based solar chargers. If you´re not satisfied with a lucky charm solar array, why go for a slightly less-stylized EV charging tree? Here´s a design released a few years ago by automotive designer Pininfarinia:
We´re only mocking this in a good way, but if  you´re into ´modular Eco-urban´ industrial design, or you just want a good laugh, check out the video for the lotus solar array: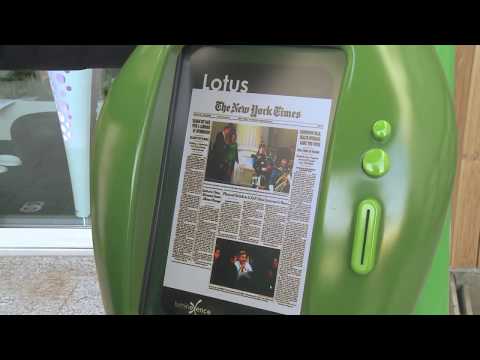 (Source)
Related Posts:
Comments
Comments