By Douglas Quan, Postmedia News
They're entrusted with keeping travellers safe in the skies.
But the recent arrest of two Vancouver International Airport security screeners for conspiring to export drugs has once again raised the question: Who's screening the screeners at Canada's major airports?
Sen. Colin Kenny, former chair of the Senate Committee on National Security and Defence, said the infiltration of organized crime in Canada's airports is pervasive, but background checks of airport workers and the screen-ing of employees when they enter or leave restricted areas are woefully inadequate.
"The government knows all these problems. The government has not taken action on any of these problems," Kenny said in an interview.
Late last month, police announced they had arrested a man at the Vancouver airport for attempting to carry a backpack full of ecstasy -nearly 15 kilograms worth -onto a plane bound for Los Angeles.
It is alleged that the man did not have the backpack on him while he went through security screening, but somehow acquired it after he was cleared.
Canada Border Services Agency officers intercepted the man at the departure gate as he waited to board the plane. A spokeswoman declined to say how authorities were tipped off.
The investigation led to the arrests of two uniformed, preboard screening officers employed at the airport. One was a supervisor. The other was a frontline worker.
One of the two had a recent conviction for credit card fraud and was on probation.
Their employer, Aeroguard Group, said the two men have since been suspended without pay.
Kenny said background checks of airport employees who work in restricted areas need to be more rigorous.
Right now, checks happen every five years, and, according to Kenny, consist merely of typing in a person's name into a database and seeing if something bounces back. Kenny said the checks should happen at least every three years and should be more probing for associations with criminal groups.
Kenny also said airport employees should be screened for contraband every time they enter or exit a restricted area. This is the practice in Britain.
In Canada, such screening is random and, according to Kenny, occurs only one to two per cent of the time. "They could be bringing drugs, bombs or guns," he said.
Transport Canada is the agency responsible for setting up regulations and policy for aviation security in Canada.
In an e-mail, Transport Canada spokeswoman Melanie Quesnel said background checks on employees working in restricted zones at airports are similar to checks performed on federal employees with secret-level clearances -and those are valid for 10 years.
Under a 2009 agreement with the RCMP, those checks were expanded, enabling Transport Canada to "base security clearance decisions on more complete data from a broader range of intelligence sources."
Citing security reasons, Quesnel declined to say how often airport workers are screened for contraband when they enter restricted areas. She did not say why they're done only on a random basis.
Transport Canada said it does not keep statistics on airport employees charged with on-the-job criminal violations. If the agency obtains information that a worker poses a transportation security risk, "the department responds immediately to refuse, suspend or revoke the clearance of the individual in question," said Maryse Durette, another Transport Canada spokeswoman.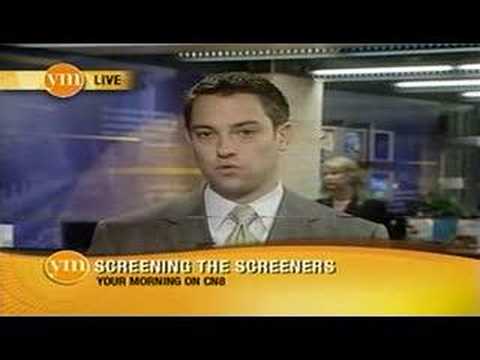 Related Posts:
Comments
Comments